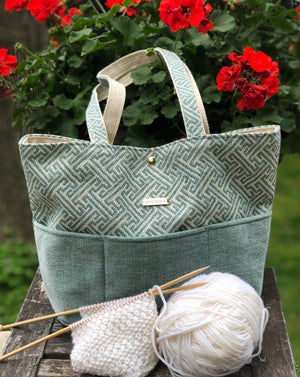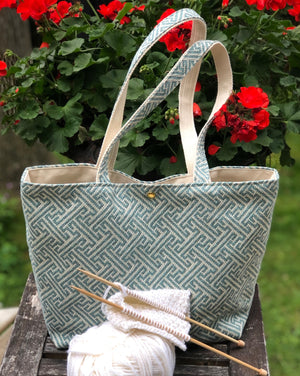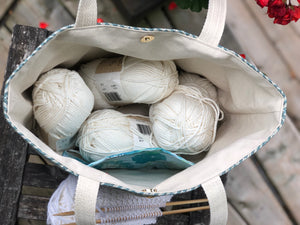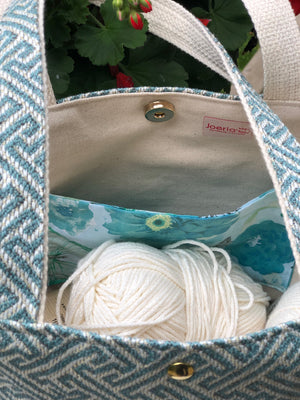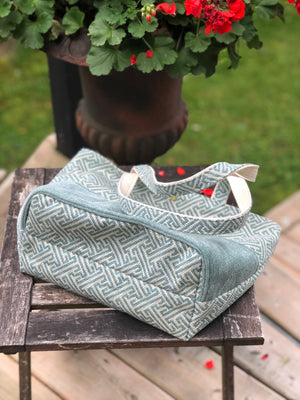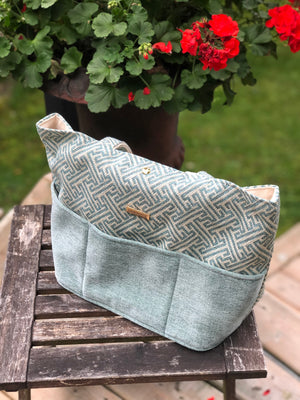 This is a large tote bag is made from textured upcycled upholstery fabric with diagonal print on the main bag and 3 exterior slip pockets with matching fabric on the front of the bag to store your tools. This bag measures 41 cm wide x 25 cm tall (16" x 10") with a 13 cm (5 inch) box bottom.  It is the shortest bag in the 2022 project bag collection.

The bag's interior is lined with natural cotton canvas and includes a slip pocket measuring 18 cm W x 13 cm D (7" x 5") made from Keepsake Calico Cotton Fabric in the Green Watercolor Butterfly Floral print.

The two 56 cm (22-inch) cotton handles are covered with matching exterior fabric on one side, and the bag closes with a snap closure.