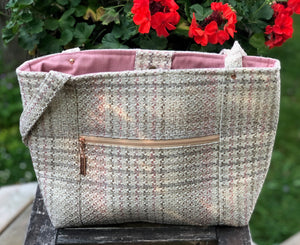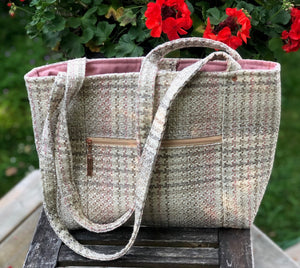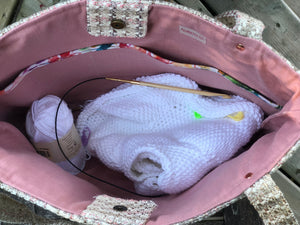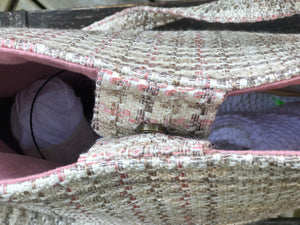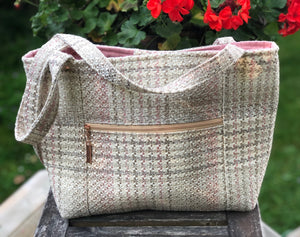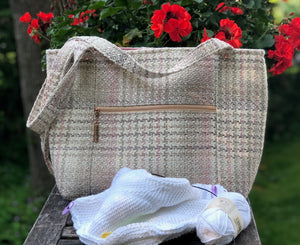 This classic tote bag is made from pink and beige tweed upcycled upholstery fabric with a center zippered pocket on the front of the bag to store your tools, phone or wallet. This bag is interfaced with foam to give the bag its stability and shape.  It measures 43 cm wide x 28 cm tall (17" x 11") with a 10 cm (4 inch) box bottom.

The bag's interior is lined with dusty rose colored heavy cotton fabric and includes a large slip pocket that runs the width of the bag and measures 6" deep.  This slip pocket is split into two sections, with one side large enough to hold an iPad.  

It also features two 86 cm (34-inch) shoulder strap for comfortable carrying, and the bag closes with a snap closure.