Clutch for storing notions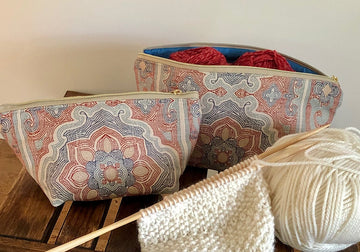 HANDCRAFTED HOLIDAY GIFT IDEAS
I had a lot of fun sewing this summer and now my handcrafted project bags, storage clutches and zipper pouches are available on Joeriaknits.com just in time for your Christmas shopping.  Each "one of a kind" item is made from beautiful upcycled upholstery fabric, and lined with 100% cotton and/or canvas. Shop early for the best selection.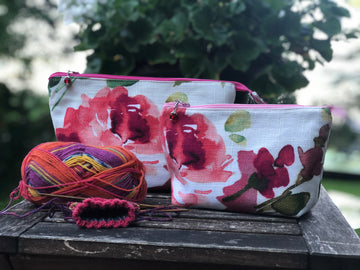 LOOKING FOR A HOLIDAY GIFT IDEA
Looking for a great Christmas gift idea for the knitter or crocheter in your family.  My 2022 limited edition extra large project bags, pouches, clutches and children's knitting kits are coming soon to Joeriaknits.com   These gorgeous unique project bags and pouches are made with leftover scraps of upholstery fabric, 100% cotton and/or canvas. There will be only one of each available until they are sold.