Knitting Socks with Double Pointed Needles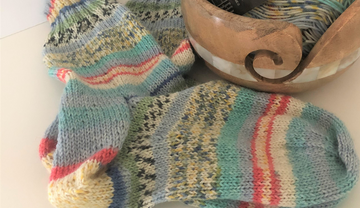 KNITTING SOCKS - WHAT YOU NEED TO KNOW - PART 3
In my last two blog posts, I talked about the anatomy of a sock in Part 1 and the option of knitting socks using double pointed or a circular knitting needle in Part 2.  Once you decide what type of knitting needles to use for your socks, you need to select the material they are made from. In this blog post, I cover the most common materials knitting needles are made from.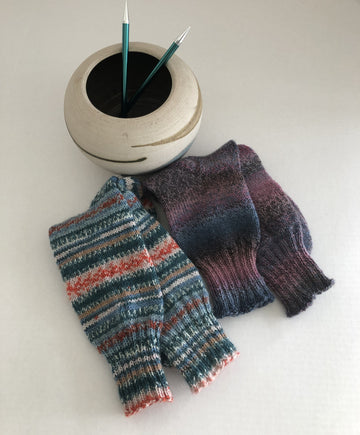 KNITTING SOCKS - WHAT YOU NEED TO KNOW - PART 2
 In this blog, I am going to talk about which knitting needles to use. Whether you knit a pair of socks using double pointed needles or on a circular knitting needle using the Magic Loop method, it's all a matter of personal preference. Sometimes I start knitting my socks using the Magic Loop technique, then I switch to my double pointed needles when I am turning the heel and then switch back again when I start the instep. Knitting Socks on Double Pointed Needles is a very common method and a good starting point for any beginner knitter.  Knitting socks using The Magic Loop Method allows you to create a tube using one circular knitting needle.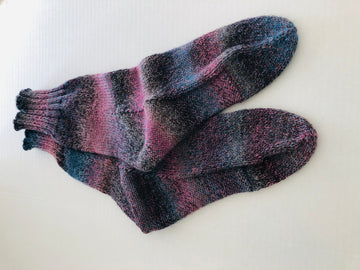 KNITTING SOCKS - WHAT YOU NEED TO KNOW - PART 1
Are you intimidated by the idea of knitting socks for the first time?  Or are you a beginner knitter and want to knit your first pair of socks?  I am here to encourage you that socks are not difficult to knit and requires only basic knitting skills.  I am not kidding and YES you can !!!